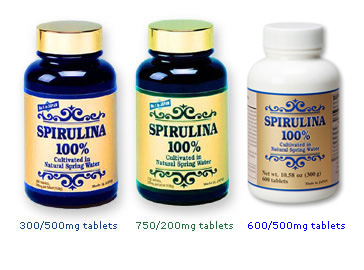 SPIRULINA 100%
No energy? Not enough exercise? On a diet? Then Spirulina 100% is the perfect suppliment needed for your busy lifestyle! Packed with nutrients, Japan's number one Spirulina product will get you back on track!
LEARN about Spirulina >
MORE about this Product >
Spirulina 100% FAQ >




SPIRULINA - 100% 
Deep Ocean Water

- ALL FREE SHIPPING -

is now available
 at amazon.com
Buy Now !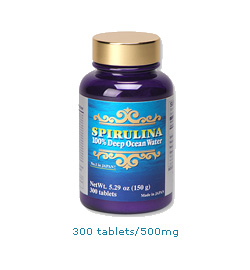 SPIRULINA - 100% Deep Ocean Water
SPIRULINA-100% Deep Ocean Water is the nutritional dietary supplement in the world containing Spirulina cultivated successfully in 100% deep ocean water of Okinawa, Japan.

MORE about this Product >
Spirulina 100% Deep Ocean Water FAQ >